We've made it to the second half of our Switch to Silk Ten Day Challenge!  We tried baking with Silk Original in the last installment, and for the second half of the experiment, we decided to try substituting Silk in some of our tried and true recipes.  These recipes are staples in our home, so I decided to see if making the Silk switch would effect our daily routines.
On Day Six, we woke up and made our traditional pancake breakfast.  Instead of adding milk, we used Silk Original.  The pancakes still cooked to a golden brown and had the same consistency of our usual pancakes.  Neither of my girls were any the wiser and ate breakfast without complaint.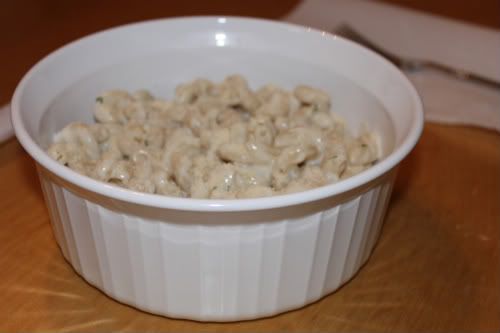 For dinner on Day Seven, we had grilled chicken and a alfredo macaroni and cheese dish. I would love to say that I made the mac and cheese from scratch, but if you read this blog, you know better.  However, instead of using 3/4 cup of our normal 2% milk, I used the Silk Original in this recipe.  Again, the sauce thickened as expected and the family ate every bite (and even asked for seconds).
On the weekends, we treat the girls to a movie night and have a camp out in our living room.  Sometimes we have popcorn, but on Day Eight, I decided to surprise them with a vanilla pudding with chocolate sauce for dessert.  I used the Silk Vanilla Soymilk as a substitute for the fat free milk we traditionally use.  Watch the video to see how it went:
Our Ten Day Switch to Silk Challenge has been much easier than expected!  I haven't had one instance of complaining from the family!  In a few days, I will show you how Day 9 and 10 went and wrap up our challenge!  How's your Challenge going?
This review is the opinion of  the Experimental Mommy.  Others may have a different experience with the product.  A product was received to facilitate this review, but all opinions remain 100% honest.