When you think of the Domino's brand, invariably the word "pizza" comes to mind, right?  As a child, I always loved Domino's Pizza night in our house and I have carried over the tradition to my home.  My daughters are huge fan of the newly reinvented pizza and the delicious breadsticks.  But if you have a craving for sweet, spicy and tangy chicken wings and boneless chicken, do you pick up the phone and dial Domino's?  For me, I didn't even realize that chicken was on the menu, so I was thrilled to give it a try.
When reinventing Domino's chicken (did you know it was on the menu since 2002?), the test kitchen chefs listened to customer feedback and worked hard to create a delicious product.  From the press release:
"The new, tastier chicken wings are available in hot, BBQ and new Sweet Mango Habanero – while the new boneless chicken gives customers more choice on how to customize to their specific tastes. In addition to the new boneless chicken, made with 100 percent whole white breast meat lightly breaded with savory herbs, a selection of dipping sauces will provide multiple options. These are sure to please those who either want to spice things up with Sweet Mango Habanero or Kickers Hot sauces, or go with more traditional dipping options like BBQ sauce or Ranch."
Reading the descriptions made our mouths water, so my family was so excited when two orders of wings (BBQ and Plain) and one order of boneless chicken arrived at our doorstep along with a plethora of dipping sauces.  We immediately dived in because they smelled delicious.  The chicken was wrapped in foil to lock in the heat which worked perfectly because the chicken arrived hot (no reheating necessary).  My daughters (ages 3 and 6), who are World's biggest fans of chicken nuggets, picked the boneless chicken with BBQ sauce.  Before I could blink, they were asking for more! The breading was very good (not too soft, not too crispy) and the BBQ sauce was spiced perfectly for my taste.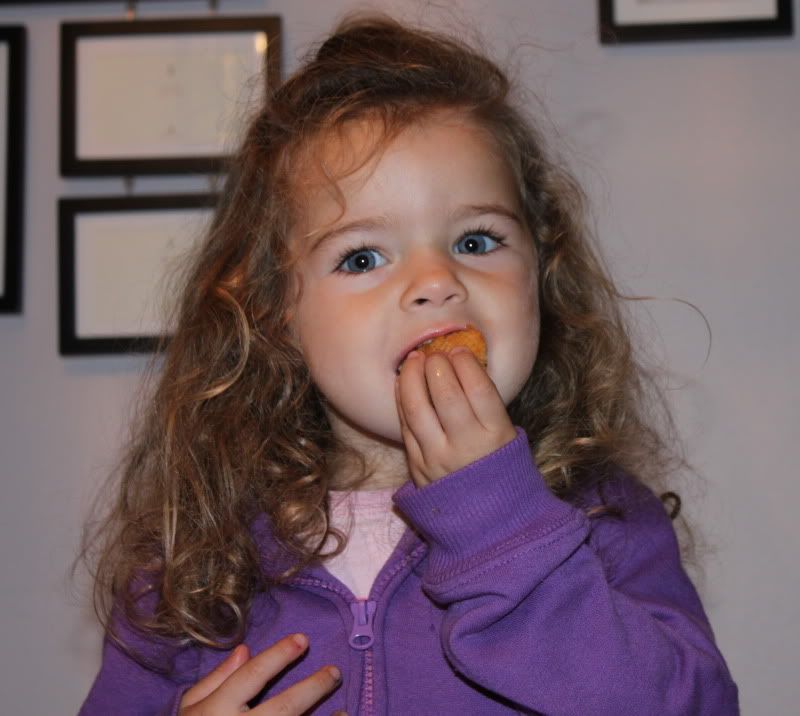 My husband is the chicken wing connoisseur in the house, so he was the first to try the BBQ wings.  He described them as "well sauced with good flavor!"  I was brave and tasted the extra spicy "Sweet Mango and Habanero Sauce."  I actually really liked , but wasn't able to use much of it!
The new wings and boneless chicken from Domino's makes us rethink the entire brand.  We will now grab for the Domino's menu for more things than just pizza!  What a great idea for a fuss-free March Madness party!  We would definitely order chicken wings and boneless chicken from Domino's again.
GIVEAWAY
Is your mouth watering yet?  One lucky reader will receive a $20 gift card to Domino's!
How to Enter:

1. Check out the sauces available for the chicken wing and let me know which one you can't wait to try!
Additional entries:
1. Blog about this giveaway and link to The Not-So-Blog and Domino's (10 extra entries).
2. Follow me (@BridgetteLA) and @Dominos on Twitter and Tweet this giveaway. Every time you tweet you get an additional entry! Unlimited! (You must have over 50 Twitter followers to qualify for unlimited entries!)
3. Subscribe to my blog.
4. Become a Fan of The Not-So-Blog and Domino's on Facebook.
5. Place my blog button on your sidebar.
Contest ends at 11:59pm CST on March 31st. Prizes not claimed in 72 hours will be forfeited. Open to U.S. Residents only.
This review is the opinion of The Experimental Mommy. Other may have a different experience with the product. A complimentary product was received to facilitate this review, but all opinions remain 100% mine.