After a late night, all of the kids actually slept late (well, later than usual).  Bonus!  We started the morning with fresh baked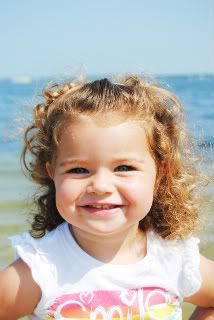 cinnamon rolls in the condo kitchen followed by a photo shoot with the Portofino Island's photographer, Jordanna Marie.  She took us to several locations around the resort to take some pictures of our fa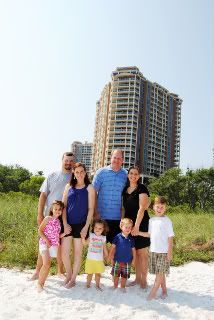 mily (I never get to actually be IN the pictures, so I was thrilled!).  Jordan did a great job taking a few posed shots and then several action shots of the kids.  Guests can purchase a photography session which is 30 minutes long.  This is a great option if you are looking to get some fantastic shots of the entire family. Take a look at a few of the photos taken, courtesy of Jordanna Marie and the Portofino Photography staff:
After the photo shoot, we too the kids to the Lifestyle Center for a swim while my husband found a way to entertain himself at Portofino's Adventure Cove located on Santa Rosa Sound.  This not only provided entertainment for himself, but for everyone watching.  LOL!  After he played for about an hour, he met us at the pool because he wore himself out.  Someone should tell him that he's not 13 anymore!
After a quick lunch poolside, we took the kids back to the condo for naps.  Not a minute after my little one's eyes opened, she put back on her swimsuit and begged to go back to the pool.  Who can resist those baby blue eyes?  So, off to the pool we went!  Today was really fun and very relaxing.  We are very sad that we have to leave tomorrow and have contemplated chaining ourselves to the room and refusing to go home….but that's probably not a good idea!
But seriously, we have a had a wonderful time.  The staff of Portofino Island was extremely friendly, the condo was spacious and beautiful and the beaches were pristine. I will share a few more photos in a follow up post, but in the meantime, make sure you follow Portofino Island on Twitter so you don't miss any special deals!
This product review is the opinion of the Experimental Mommy. Others may have a different experience with the product.  Portofino Island has graciously reduced the rate to facilitate this review as well.