The Early Moments subscription program will be a great way to encourage early literacy and interest in reading in my preschooler.
One three month Early Moments subscription featuring Dr. Seuss which includes an "I Love Reading" totebag, and three Dr. Seuss titles.  Two additional monthly mailings will include two more Dr. Seuss books each.  About Early Moments:
"Early Moments may be a new name to you, but we've been publishing children's book clubs for more than 45 years. We're proud to support some of America's most prestigious brands, including Dr. Seuss™, Disney, and Baby Einstein®.
Our parent company, which is headquartered in Norway, was founded in 1965 by a young journalist who was looking for guidance in caring for his newborn. He brought together child development experts and published a guide entitled Spesbarnsboken, which he gave to new mothers through hospitals. Now in its 42nd edition, The Baby Book has been continuously published throughout Europe. In all those years, we've learned a lot about kids, parents, and why reading is one of the most important things you can do with your child.
By reading with your child every day, making sure he has relevant and engaging books, and setting an example as a reader, you can help promote early literacy. You can prepare your child for a lifetime of learning and enjoyment."
Lily entered preschool this Fall and has been doing amazingly well with letter recognition and sounds, so I knew I had a reader just waiting to emerge.  The trick is finding something to motivate her to try and gaining confidence.  The Early Moments book club is a fantastic way to get Lily excited read!  When her new books arrived in the mail, her face lit up as she thumbed through the pages of her first book, "The Cat in the Hat" by Dr Seuss.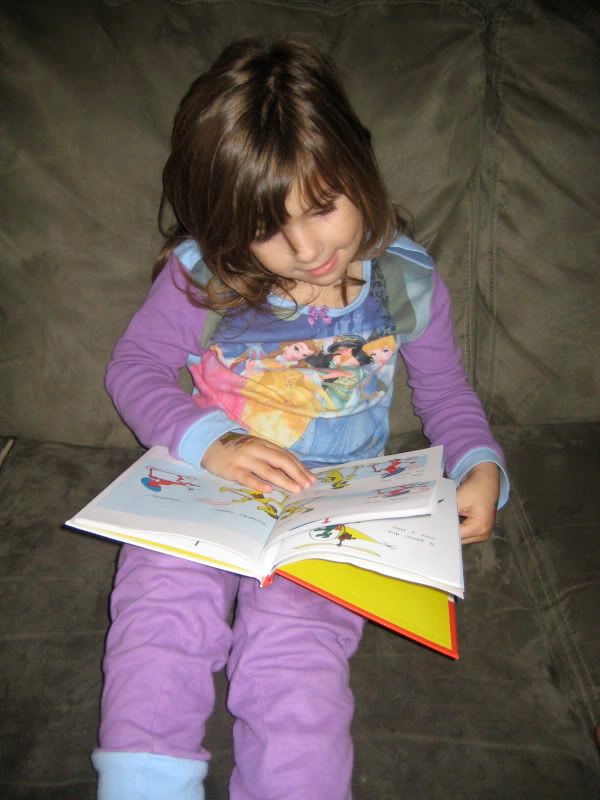 We sat down to read it together and I encouraged her to use her letter sounds to sound out some of the simple words….and she DID IT!  Pretty soon, she was reading this entire book…ALONE!  I can officially say that I have a reader now!  The look of pride on Lily's face was incredible.  She is already looking forward to the next shipment of books.
To see the joy on Lily's face as she discovered a world of reading, is completely and totally worth the price of the subscription to Early Moments!  I believe that giving your child a love of reading is a gift that will last a lifetime.  The Early Moments books club is a great way to achieve this goal by giving your child new material to read on a monthly basis.  A subscription can be purchased for less than $5 a book, you have complete control over titles, and the books are delivered straight to your door!
Would your child love new books in the mail just for them?  Early Moments has generously offered one Not-So-Blog reader a three month Dr. Seuss subscription!

How to enter:
1. Download and print this Green Eggs and Ham coloring sheet.  Have your child (age 6 and under, please) color the sheet and take a picture or scan the outcome.  Email me the picture or scan file to notsoblog at gmail dot com.  A winner will be selected from the coloring sheets I receive.
Contest ends at 11:59pm CST on December 20th. Prizes not claimed in 72 hours will be forfeited. Open to U.S. Residents only.
This review is the opinion of The Experimental Mommy. Other may have a different experience with the product. Thank you to Early Moments who provided the product for review. I was not compensated in any way except for the complimentary product.