In honor of our daughters' 4th birthdays, The Not-So-Blog and MomDot are bringing you the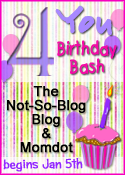 Grab a party hat and a piece of cake because we have over $300 in presents for YOU this week!
Lily was born on January 31, 2005. She weighed in at 7lbs. 8oz. after a 17 hour labor. It really seems like just yesterday that we brought her home and began our lives as Mommy and Daddy.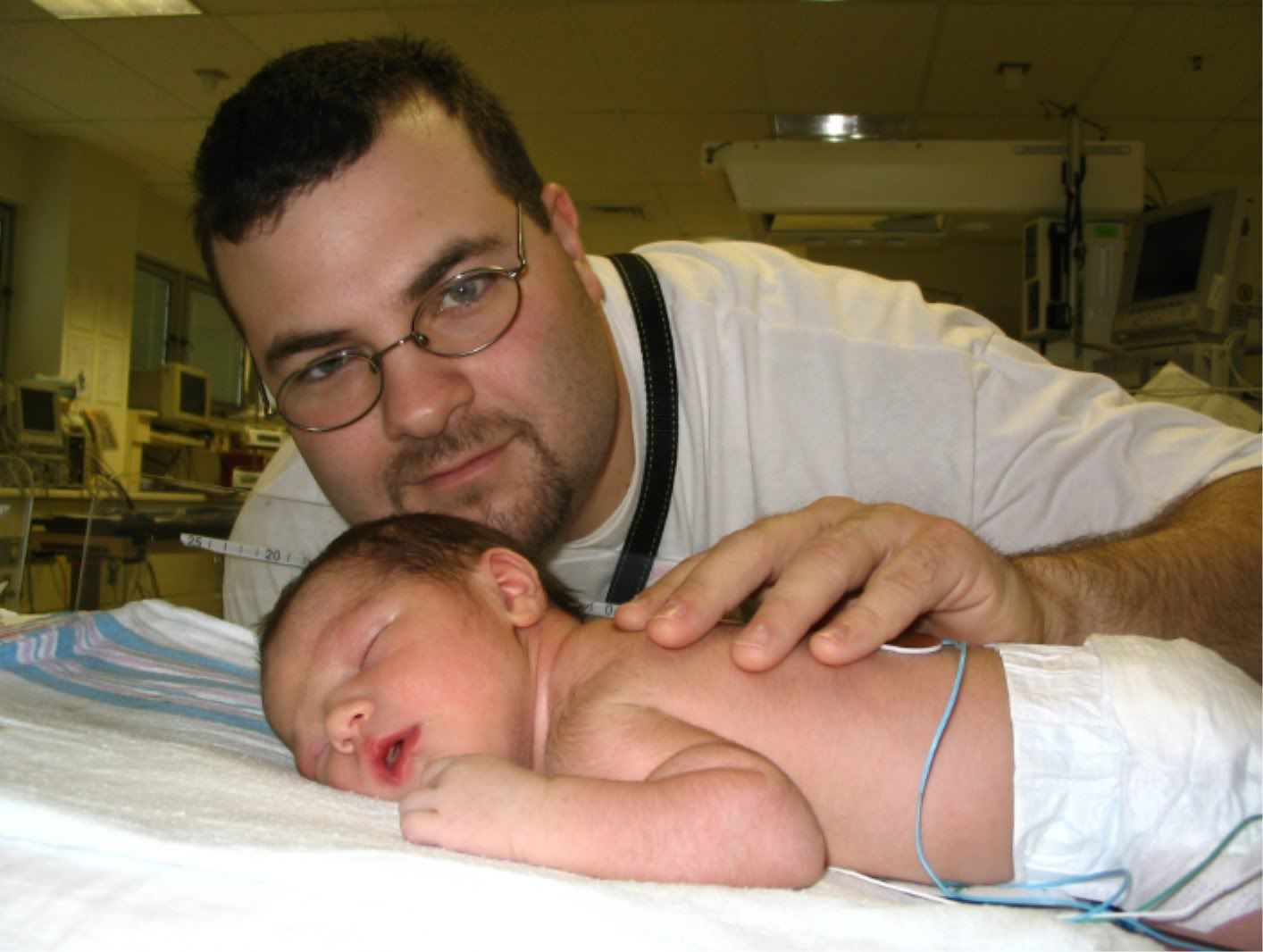 Read about Charlotte here.
The sponsor of the first first day of the Birthday Bash is Christy's Creations which has generously donated a Ring Sling!
From the website:
Each Lazy Luke's Baby Sling is handmade with care. We believe that every mother, father, aunt, uncle, grandparent, or other caregiver should be able to afford a comfortable baby sling without sacrificing quality! These ring slings were created with this very thing in mind.
All Lazy Luke's Baby Slings have an open tail, which is great to cover a nursing mother, use as a sun or wind shade over your baby, or even as a burp cloth when in a pinch. Each sling shoulder is triple stitched for your baby's safety. We use only top quality threads that will withstand many, many washings without breaking down. We have three lengths available; short (2 yards), average (2 1/2 yards), and long (3 yards).
Want to open this gift? We are giving you DOUBLE your chances to win! Follow the entry guidelines here and then enter AGAIN at MomDot! We will combine the entries and pull one winner!
How to enter:
1. Visit Christy's Creations and tell us which product is your favorite!
Additional entries:
1. No party is complete without the Happy Birthday Song! Post a video of you and/or your kids singing Happy Birthday to Lily and Charlotte! This gets you 5 additional entries on EACH BLOG for EVERY Birthday Bash contest this week!
2. Follow my blog.
3. Blog about the Birthday Bash and include the button in your sidebar!
4. Favorite me in Technorati!
5. Follow me on Twitter (BridgetteLA) or tweet about this giveaway!
Contest end at 11:59pmCST on January 11. Prizes not claimed in 72 hours will be forfeited. Open to U.S. Residents only.