After Hurricane Katrina flooded our home, we had to cut our walls out and renovate. We were in such a hurry to get back into our home, that we slapped some paint on the new walls and moved back. We did not take the time to decorate or make our house feel like a home, and here it is, three years later, and our house is still "a work in progress." Our walls are essentially bare, and what little we have hung up was done with little forethought or planning.
So, when I was contacted by Photofiddle and asked to review their services, I was more than excited to accept! If you are not familiar with Photofiddle, basically you upload a picture and the Photofiddle staff "fiddles" with your photo to create a gorgeous piece of artwork. They can make it look like an oil painting, watercolor painting, pop art, black and white, or a pencil sketch to name a few. There are such a variety of options, you are sure to find one that suits your taste or decorating style.
The Photofiddle site went online in June 2004 and not to long after the launch, received a bit of press from the Washington Post, USA Today, PC Magazine and more. What really put Photofiddle on the map was their selection by Oprah to the O List in 2006, quickly making them one of the top sites on the Internet. More recently, the Today Show picked Photofiddle as a great DIY decorating idea and the CBS Early Show featured us as a best Mother's Day gift idea. In addition, they were recently voted by the viewers of the CNBC show "The Next Big Idea" as a million dollar idea.
How does it work? I selected a photo that I would like to have "fiddled" and sent it to the Photofiddle staff. This is the photo I selected: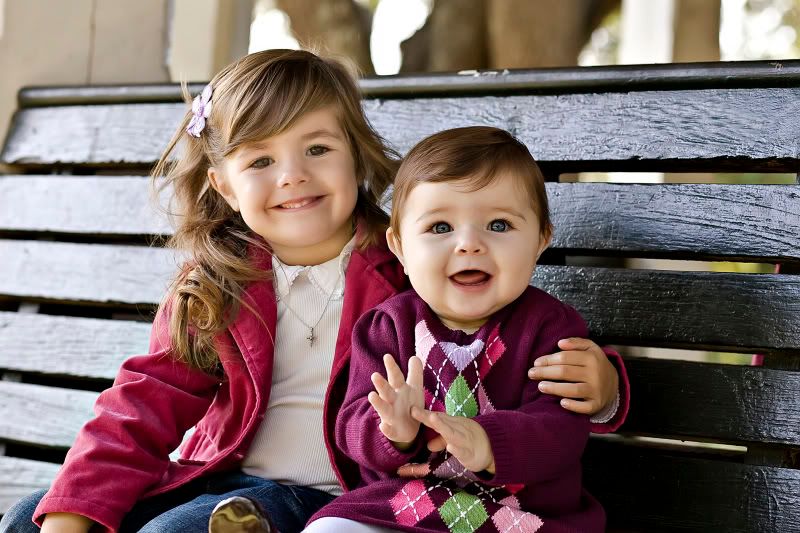 In about 24 hours, I had an email with at least 20 different images displaying my photo in several different ways: oil, watercolor, sepia, comic book, etc. I decided that I liked the sepia image the best and Photofiddle placed my photo on a stretched canvas. Photofiddle stayed in touch with me throughout the entire process, sending me emails when my photo was in production and another when it had shipped. The entire process took about one week.
My stretched canvas arrived a few days ago and I am just elated with the outcome! The canvas even came with a set of white gloves and directions on how to safely handle my new piece of artwork. My husband and I quickly selected a spot on the wall and are now proudly displaying our Photofiddle creation. Here's the finished product: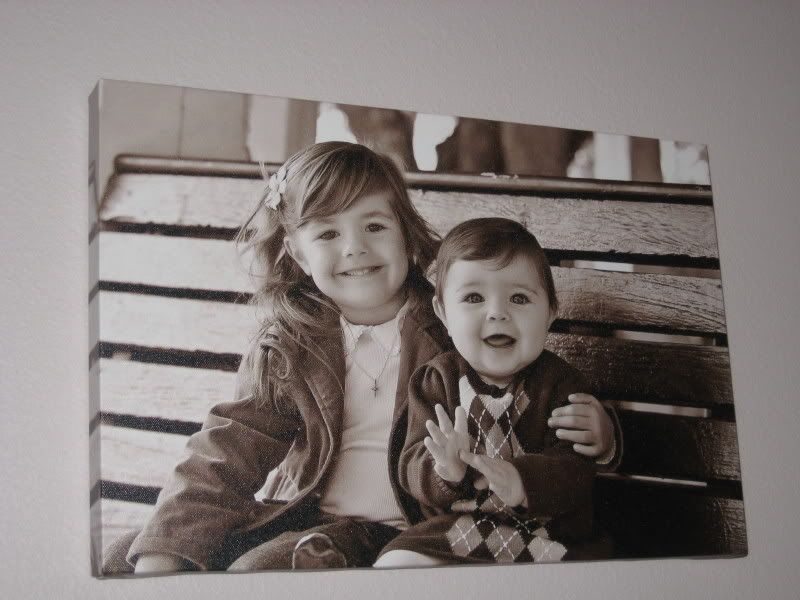 Want to try it out for yourself? Photofiddle has generously offered every Not-So-Blog reader a 15% discount with the code: notsoblog15. Just enter the code in the promotion code box on the shopping cart page.
Want more? Photofiddle is also offering one reader a $50 gift card!
How to enter:
1. Visit the Photofiddle site and tell me which style best fits your decorating taste.
Additional entries (please leave each entry in a separate comment):
1. Subscribe to my email updates (available on my left sidebar)!
2. Blog about this giveaway. Show a picture you would love to have "fiddled!"
3. Favorite me in Technorati.
4. Follow me on Twitter (BridgetteLA) or tweet about this giveaway.
Contest ends at 11:59PM CST on December 19th. Prizes not claimed in 72 hours will be forfeited. Contest open to U.S. Residents only.