It is hard NOT to get excited about a product when you meet an entrepreneur that is passionate about their craft and stands behind it 110%. That is what I found in Noeui from Lemonhead Kidz!
From the website: "LemonHead Apparel was founded out of sheer frustration with the hair accessories we were purchasing for our children. Our little two-year-old loved taking her hair clips out and apart during nap-time, her favorite was pulling the embellishments off and peeling the decorative ribbon from the metal clip – IT WAS GETTING EXPENSIVE AND JUST HAD TO STOP!!!We couldn't find a structurally sound clip that stayed in our daughter's fine hair, so after months of trial and error we finally came up with a clip she couldn't destroy and stayed put. Voilà, Clipeez were born!!"
And soon after, Bandeez, a non-slip, fully adjustable headband joined the product line. The accessory line has become so popular that she now employs 14 stay at home Moms!
When Noeui asked me to put her products to the test with my own daughters, I was more than happy to oblige. I received 3 Clipeez and 3 Bandeez. My first impression was that they were very cute! I immediately stole one of the headbands for myself! But, there are loads of cute hair accessories out there….what makes this product different?
The Bandeez are fully adjustable so they work for both Moms and daughters. The extra ribbon can be used to tie your hair back at the same time which is great for sports or for mealtime. Now, Lily LOVES headbands, but I never let her wear them because they constantly slip out. Let me tell you….these STAYED PUT. It was a MIRACLE. And my husband did her hair in this photo……it's THAT easy! LOL!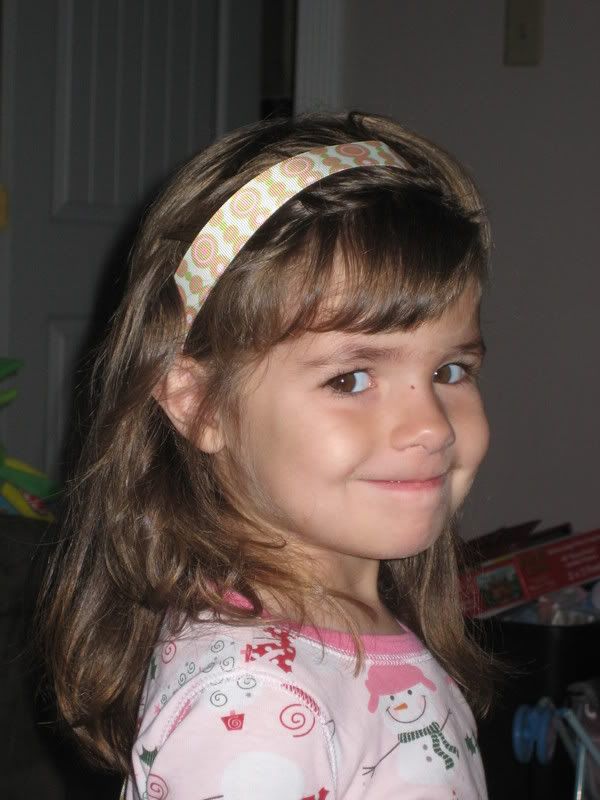 The Clipeez are completely glueless. I have no idea how they get the cute embellishments to stay on there (maybe it's magic?), but they do NOT come off. I received a flower embellished clip that I really put to the test by tugging and actually TRYING to rip it off…..it did not move. The process for embellishing the clips is actually patent pending. AMAZING. And to top it off, the Clipeez stayed in Aubrie's super fine baby hair better than any other product I've tried.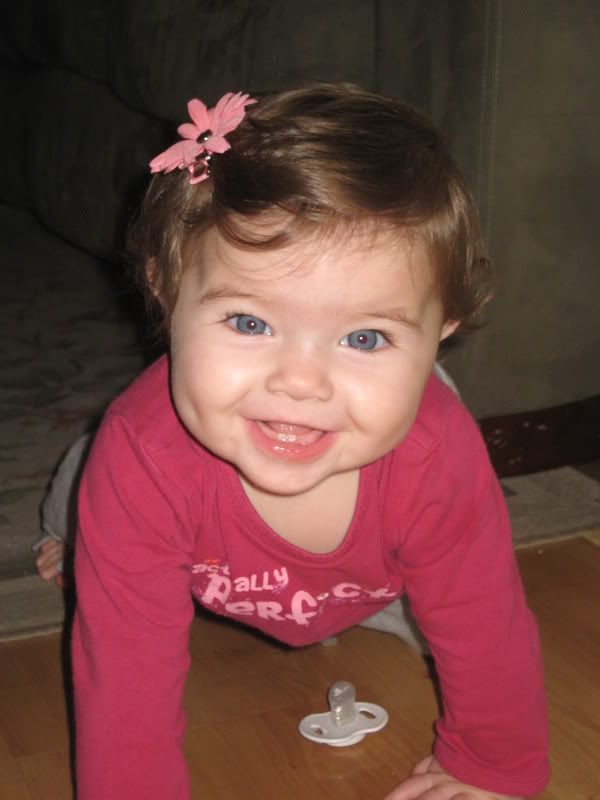 There are literally hundreds of ways to wear these accessories. You can see lots of photos of the versatility of this product on their website. I can't begin to tell you how impressed I am with Lemonhead Kidz ! I will definitely be buying some headbands for both the girls AND myself. LOVE IT.
Want to try them out for yourself? Lemonhead Kidz has generously donated one Bandeez in EACH of the three size categories AND three Clipeez of your choice! That's 6 items! Don't miss this giveaway!
How to enter:
1. Visit Lemonhead Kidz and let me know which product is your absolute favorite!
Additional entries (leave each entry in a separate comment):
1. Blog about this giveaway.
2. Follow my blog.
3. Favorite me in Technorati.
4. Follow me on Twitter (BridgetteLA) or tweet about this giveaway!
Contest ends January 4 at 11:59pm CST. Prizes not claimed in 72 hours will be forfeited. Contest open to U.S. Residents only.