Meet Lola, Waverly and Scout: the Idbids! These plush toys are a great way to introduce the concept of "living green" to your child. Each 9″ toy is lovingly handcrafted using 100% organic Egyptian cotton which has been colored with natural organic dyes – no two are alike, just like children! The idbids teach kids ho to take iddy biddy steps for a greener world!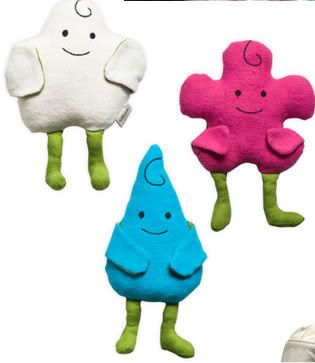 I was fortunate enough to receive Waverly, the water drop Idbid for review. Waverly loves oceans, seas, rivers and lakes and teaches kids about protecting the Earth's water resources and keeping them clean. This lovable water drop is very soft and cuddly. Lily got a kick out of his curly hair!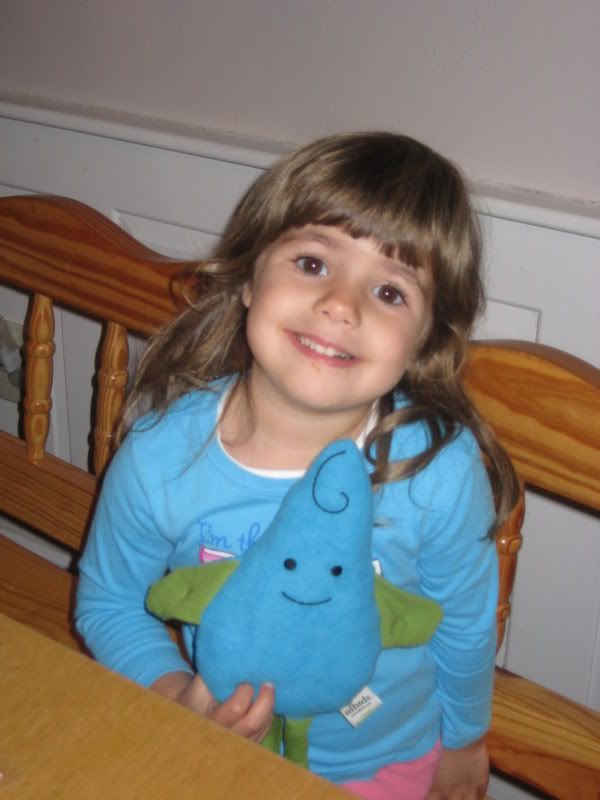 Waverly came with a Starter kit including: a colorful photographic storybook which introduces the Idbids and invites the child to go on a wonderful journey of discovery, an official Idbids Field Guide which includes 10 doable iddy biddy steps for greener living, and an organic backpack for carrying your new friend.
I read through the Field Guide with Lily and we discussed which tips we could incorporate into our daily routine. Lily decided that Waverly would like it if we turned off the faucet while we brushed our teeth. I was amazed at how much my three year old really understood the concept of greener living! The teaching tools are really wonderful!
I highly reccommend introducing your child to the Idbid family! Right now, Idbids is offering a coupon on their site for $5 off and free shipping!