Let me get right to the point……we are safe. I am no fool; we evacuated this morning (Sunday) at 3:30am. After one and a half hours on the road, we had only gone about 15 miles. For an entire hour, we did not move one single inch. The entire trip, which should have taken only 4.5 hours, took us 12 long and agonizing hours. Now considering in my car I had a talkative 3 year old, a tired 6 month old, a tense husband and a nervous dog, it's a miracle that we all made it here in one piece and relatively happy.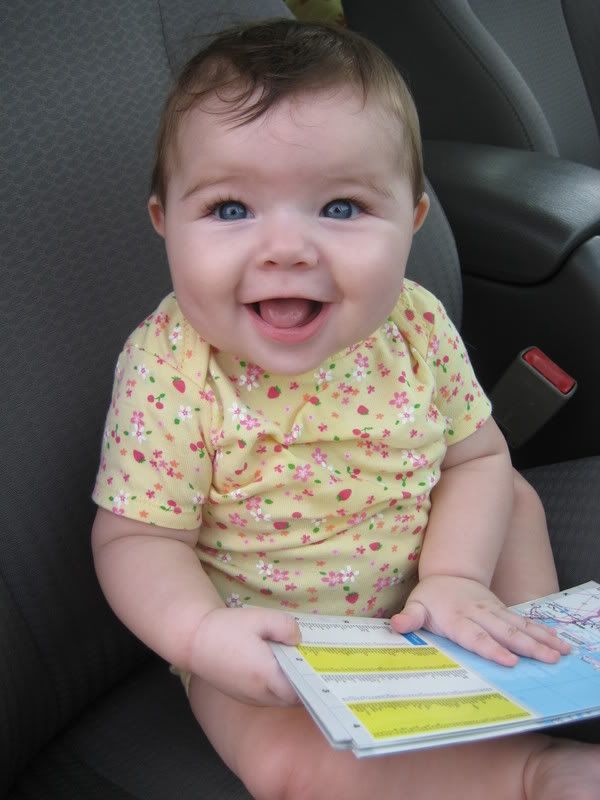 Aubrie takes a moment to check the best route!

One thing that amused me today on the trip was that at every overpass along the route, people that lived in that particular town came out and stood on the overpasses to wave at us. Lily got a kick out of it. She thought she was in a parade!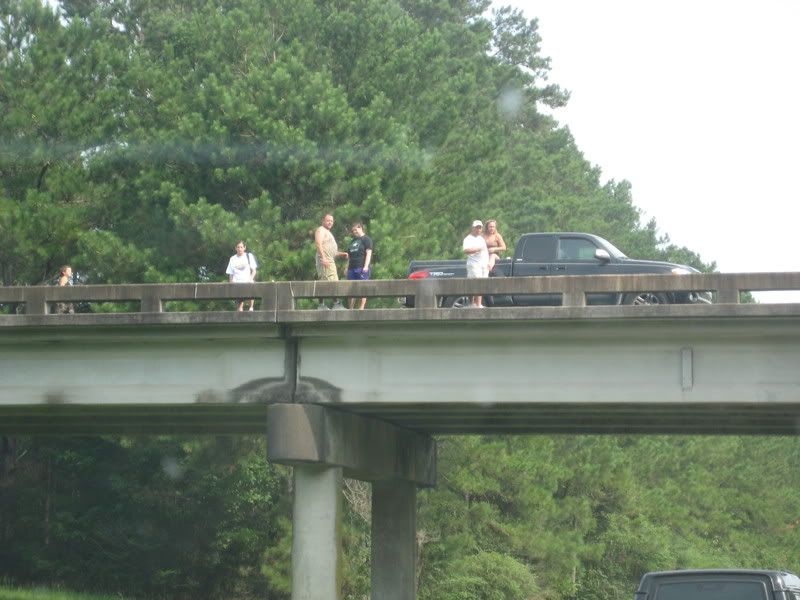 It's just a waiting game now. Keep praying.